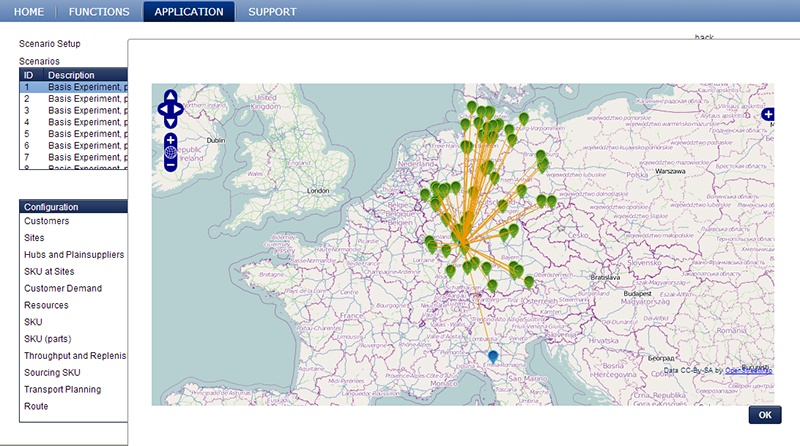 SimChain stands for consistency throughout planning, commissioning and operations of complex supply chains and logistics networks.
All structural data can be im- and exported. The model is generated
with the click of a button.
User friendly interfaces for import, visualisation, modification and export
of structure data.
A scenario manager supports the experiment design and the carrying out
of experiments.
Simple integration of external data from ERP-/PPS systems, e.g. with the help of ETL tools (extract, transform, load).
Supply Chain Management
SimChain is object-oriented and based on the simulation software Plant Simulation of Siemens plc (Tecnomatix). Models can be expanded easily and adjusted individually at any point in the design process.
Naturally SimChain can be operated altogether independently from operative SCM software solutions.